Knafa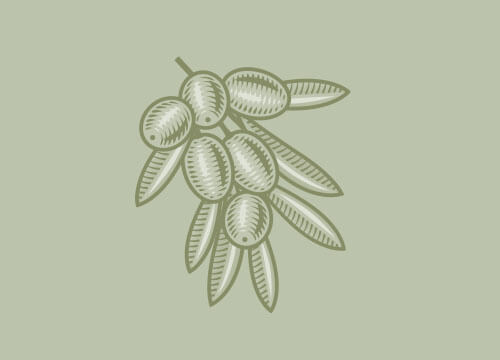 This dessert combines crunchy shredded phyllo with a sweet cheese filling, all accented with a simple syrup.
Nutritional info
per serving
Knafa
Ingredients
1 lb. pkg.

shredded or kataifi

phyllo dough

1 cup

melted

butter

[1/2] cup

whole

milk

2 TB.

semolina flour

1 lb.

ricotta cheese

2 cups

shredded

mozzarella cheese

2 TB.

sugar

1 cup

Simple Syrup
Directions
In a food processor fitted with a chopping blade, pulse shredded phyllo and butter 10 times. Transfer the mixture to a bowl. In a small saucepan over low heat, warm the whole milk. Stir in semolina flour, and cook for 1 minute. Rinse the food processor, and to it, add ricotta cheese, mozzarella cheese, sugar, and semolina mixture. Blend for 1 minute. Preheat oven to 375 F. In a 9-inch-round baking dish, add 1/2 of the shredded phyllo mixture, and press down to compress. Add cheese mixture, and spread out evenly. Add rest of shredded phyllo mixture, and spread evenly, and gently press down. Bake for 40 minutes or until golden brown. Let the pie rest for 10 minutes before serving with simple syrup drizzled over top.
Reviews
Log in to post comments/ rate this recipe.
You may also like
No recipe suggestions for this recipe.